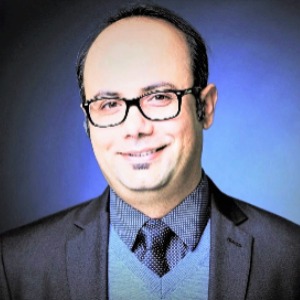 Dr. Meysam Heydari-Gharahcheshmeh
Assistant Professor
Academic Affairs
College of Engineering
Mechanical Engineering
San Diego
Email

Phone

Location

E-103-A
5500 Campanile Drive
San Diego, CA 92182

Mail Code

1323

Links
Bio
Dr. Heydari Gharahcheshmeh received his Ph.D. in Materials Science and Engineering from the University of Houston in 2017 and his Postdoctoral training in the Department of Chemical Engineering at Massachusetts Institute of Technology (MIT) from 2017-2021.
Prior to this position at SDSU, Dr. Heydari Gharahcheshmeh was an Assistant Professor in the Department of Mechanical Engineering at the University of Mississippi from 2021-2022.
He specializes in texture and nano-structural engineering of advanced functional materials and advanced conductors for energy and biocompatible device applications.
His work combines experimental and computational techniques while using various manufacturing methods for the fabrication of functional materials.
Area of Expertise
Advanced manufacturing, chemical vapor deposition methods, texture and nanostructural engineering, energy harvesting and storage materials, polymers and thin film deposition.